Focusing on the things that work!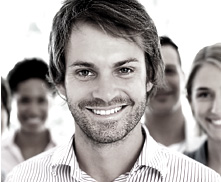 Integrating the unique perspectives and specialised competencies of experienced professionals from diverse backgrounds, Springworks boasts both the technical prociency and a deep understanding of the mobile landscape to elevate itself away from its peers.
Our business is built on three clear and distinct precepts:
Flexibility is at the heart of everything we do. Our systems and processes change in order to fulll to the needs of dierent clients,but remain anchored to a strict standard of quality and deliver.
Our solutions themselves are innitely scalable and adaptable, built on a device-and-network-agnostic platform that allows for the deployment of various applications to an endless array of channels and networks. This allows us to rapidly tweak and transform applications and solutions to meet immediate customer needs.
Responsiveness powers our customer service environment. We believe that it is essential to proactively engage and support our customers, and operate in an ecient, time-sensitive manner that cuts through waiting time.
While we pride ourselves on our uncompromising attention to detail, we also understand that time is of the essence. That's why all our marketing and service sta are trained to be technically procient and empowered with the necessary knowledge to ensure optimum response time in terms of technical details, specications and other crucial matters.
Essentially, we equip our team members with the resources and know-how to accelerate the planning process and move quickly into the development and implementation phases.
Our Commitment to Delivery is second to none. Our people are dedicated to meeting preset milestones and deadlines, and delivering solutions that fulll our strict quality guidelines. We work in partnership with our customers to ensure that all parties involved are clear on their roles in a project, and adhere to the planned timelines to ensure that the final product is completed on schedule.
We've honed our planning and developmental skills to a high degree of accuracy over the decades we've been involved in the field, allowing us to take your solutions faster-to-market and help keep you on the bleeding edge of the industry.